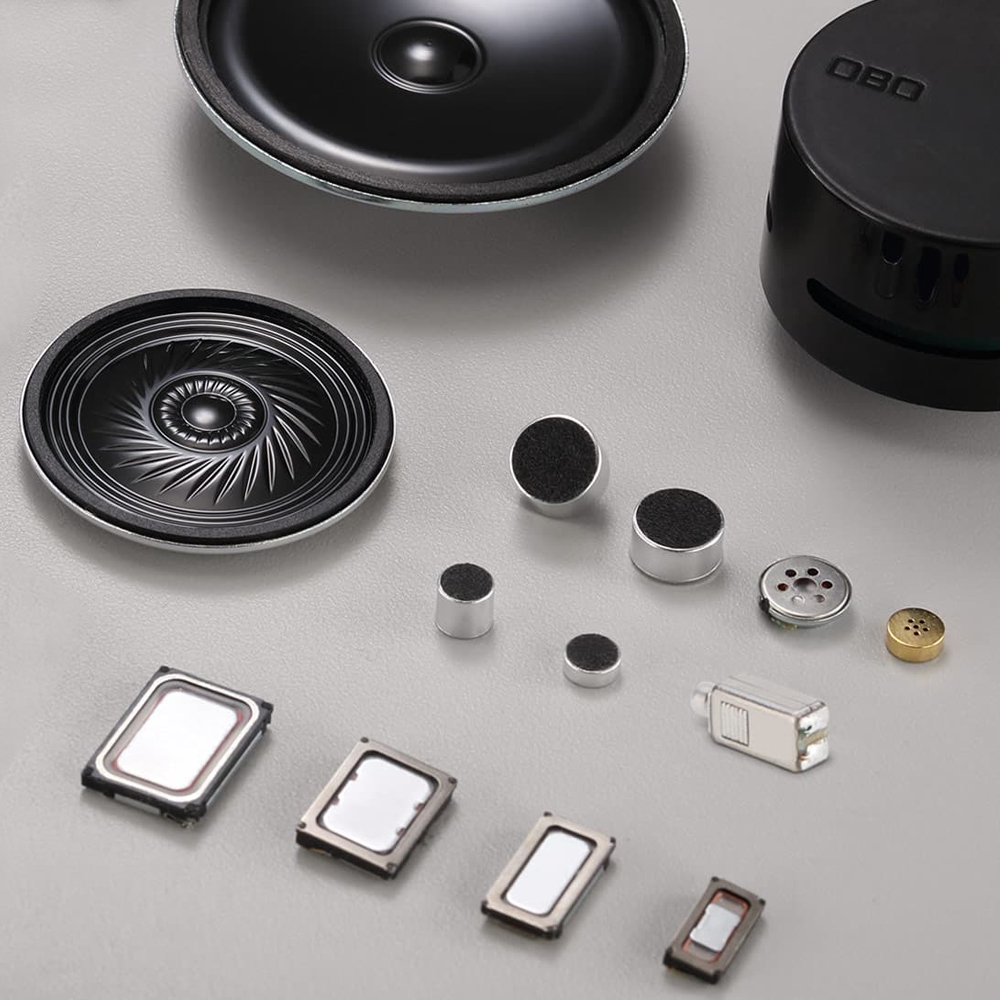 Obo Pro.2
OBO Pro.2 Inc. is a Taiwanese company founded in 1986 which currently has more than 1000 employees. OBO has been dedicated to the innovation and development of acoustic products including: acoustic component manufacturing, custom micro speaker module, custom earphone design - OEM / ODM service, acoustic test equipment and testing service.
OBO uses innovative acoustic technology, patented acoustic components, advanced composites and the application of hybrid materials on acoustic products.
OBO Pro.2 continuously develops the sound quality according to the customer's customized requests, using professional technology and investing in research on innovative materials.
Applications
- Long Time Experience Producer
- Japanese Quality Materials
- Professional quality products
- Major Consumer Manufacturers approval (Japanese and Usa)
Features
PIEZO BUZZER & RECEIVER
· Ringer/receiver
· External drive type
· Drive circuit built-in/self drive

MAGNETIC TRANSDUCER
· SMD Magnetic Transducer
· Built-In Oscillating Circuit Type
· External Drive type

MYLAR SPEAKER
· Ø 10-57 mm
· Vibrant speaker
PIEZOELECTRIC CERAMIC ELEMENT
CONDENSER MICROPHONE